According to the police, a two-vehicle crash involving a former rugby star was killed in a fatal crash in Harris County Friday, April 22, 2022.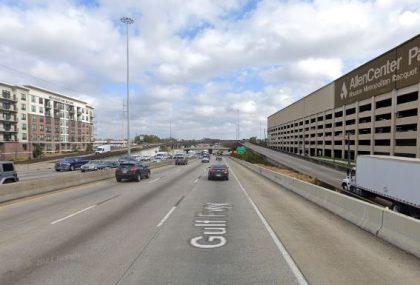 The fatal collision occurred at 6:00 p.m. in northwest Harris County.
According to the authorities, Pedrie Wannenburg, a former international rugby star, was killed in a car crash caused by a teen driver who was fleeing from deputies in Texas.
After receiving a call about a family disturbance in the area, a deputy attempted to conduct a traffic stop.
Authorities say the deputy attempted to stop the suspect vehicle, which a 16-year-old boy was driving. The vehicle also had two 16-year-old passengers.
According to the HCSO, the driver failed to stop, and a chase ensued. When the teen drove ahead of the deputies, he collided with three vehicles.
According to Harris County Sheriff Ed Gonzalez, a fourth vehicle could not avoid the collision and crashed with one of the vehicles.
Wannenburg and his son, eight years old, were flown to the hospital by helicopter. Gonzalez said the boy was in critical condition as of Saturday morning.
An ambulance was dispatched to take a woman from another vehicle involved in the collision to the hospital. Her current state is unknown.
The three teenagers in the suspect vehicle were taken to a local hospital. The severity of their injuries was not expected to be life-threatening.
According to Gonzalez, the suspect driver is charged with felony murder, reckless aggravated assault-serious bodily injury, and three counts of aggravated assault-serious bodily injury.

Fatal Multi-Vehicle Crash Statistics
A car accident can happen to anyone in Texas at any time. In densely populated urban areas such as Dallas, Houston, and San Antonio, Texas, numerous vehicle accidents have resulted in fatalities.
Texas is the world's largest state in terms of population and road length. It is home to some of the busiest highways in the country. Over 3,500 people have been killed in Texas, and 246,000 have been injured in traffic accidents. At this location, a fatal multi-vehicle collision occurred.
When three or more cars collide on the road, it is called a multi-vehicle accident. A "chain reaction" occurs when one vehicle collides with another, causing that vehicle to collide with the next.
Harris County Car Accident Lawyers
The pain and frustration of sudden death in a fatal multi-vehicle accident are difficult to bear. The victim's family may retain the services of a lawyer to pursue a wrongful death claim while the official investigation is ongoing.
Car accidents can be expensive to repair. However, it would be best if you were not forced to foot the bill due to someone else's carelessness. Unfortunately, insurance companies frequently undervalue claims. As a result, hiring the services of an experienced attorney would be beneficial.
Medical expenses, funeral costs, the victim's family's grief and suffering, money that a deceased person would have earned during their lifetime, and companionship loss are all things that attorneys can help with.
Arash Law Texas' Harris County car accident lawyers have handled thousands of injury and wrongful death cases and recovered millions of dollars for their clients. Our legal team includes a diverse group of experts, ranging from personal injury lawyers to car accident lawyers, who are ready to fight for you.
Call (888) 398-4017 for a free case evaluation or fill out the form below to schedule a consultation with one of our experienced personal injury attorneys. There are no upfront contracts or fees, and we are ready to advocate for you and your family. Despite its size and influence, the insurance industry does not support you. Allow us to fight your battles for you.