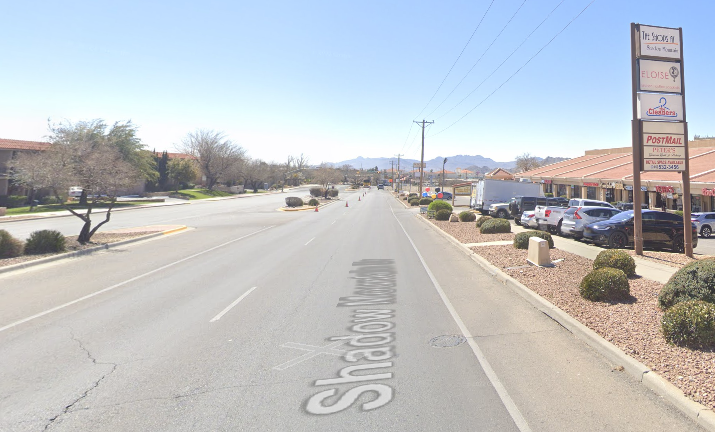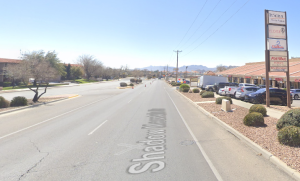 The police officials have identified the pedestrian that died after she was struck by a vehicle in West El Paso last Monday, May 16, 2022.
Police officials identified the woman as 37-year-old Celina Coria.
The incident happened at 135 Shadow Mountain around 9:41 p.m.
The investigation revealed that a 2001 GMC Sierra, driven by 22-year-old Jesus Gomez, was driving westbound on Shadow Mountain.
Coria was walking across Shadow Mountain from north to south with her adult son.
Coria's son had dropped his cellphone on the road and Coria returned to the lane of traffic to retrieve the cellphone when she was struck by the GMC.
Coria was taken to University Medical Center where she died from her injuries.
The pedestrian on the roadway is a factor in this fatal collision.
This is the 27th traffic fatality compared to 25 at this time last year.
The investigation continues.
According to El Paso Fire emergency dispatch, an unidentified person was taken to the hospital after a pedestrian crash in West El Paso Monday, May 16, 2022.
According to dispatch, the crash transpired at around 9:41 p.m. on Shadow Mountain Drive and North Mesa Street.
The authorities discovered the victim with life-threatening injuries, and they also saw a truck that was damaged along the road.
It's unclear whether alcohol or drugs played a role in the accident.
The cause of the crash is still unknown.
There are no details available as of the moment.
El Paso Police are investigating the crash.

Pedestrian Accident Statistics
There are few more vulnerable road users than pedestrians when it comes to accidents because they are unable to protect themselves from potentially fatal injuries.
Pedestrian deaths in the United States have increased alarmingly in recent years. Between 2007 and 2016, the number of pedestrian deaths increased by 14, while all other types of traffic-related deaths decreased.
Pedestrians were never in any doubt about the dangers of drunk drivers. Drug and alcohol abuse while driving is a serious crime. In the United States, drunk-driving accidents are not as common as they should be.
According to the National Highway Traffic Safety Administration (NHTSA), drinking and driving kills an average of 30 Americans per day in the United States. Drunk driving is responsible for 29% of all traffic-related deaths in the United States. Their blood alcohol content (BAC) is usually above the 0.08% legal limit.
El Paso County Pedestrian Accident Lawyers
The injured may be compensated for their physical, mental, and financial suffering due to the driver's negligence or another party. In a personal injury case, the claimant can pursue both monetary and non-monetary damages.
When we refer to "economic harm," we're referring to the potential financial losses that could result. These damages also include compensation for emotional distress, in addition to medical costs and lost wages. It is possible for victims who have been physically or emotionally harmed or lost a loved one to be awarded non-economic damages.
A victim of another's carelessness, negligence, or willful misconduct may be entitled to financial compensation. If your case is dismissed or otherwise resolved without going to court, we will not charge you.
Call our El Paso County accident lawyers at Arash Law if you or a loved one has been hurt in a pedestrian accident. Our knowledgeable and trustworthy attorneys can be reached at (888) 488-1391 for a free case evaluation.