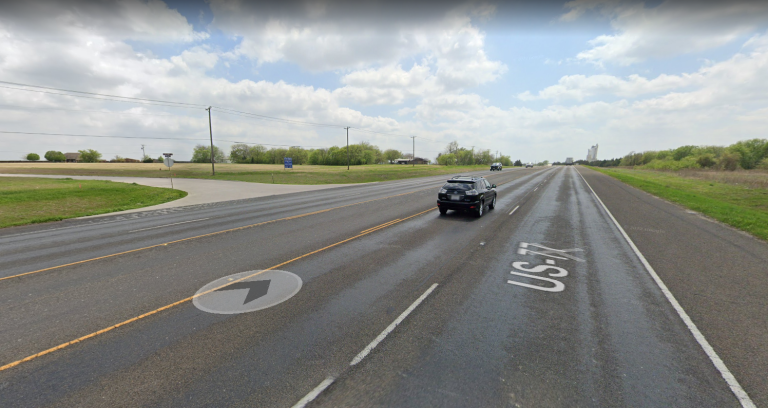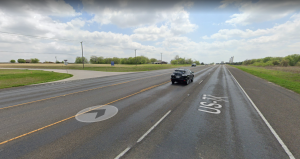 The Red Oak Police Department is investigating a two-vehicle crash that killed two people on U.S. Highway 77 Wednesday, May 25, 2022.
The fatal two-vehicle collision occurred at around 12:52 p.m. at the intersection of North U.S. Highway 77 and Free Market Drive in Red Oak.
To investigate, the Red Oak Police Department and Red Oak Fire Rescue were dispatched to the scene. Red Oak Police officers arrived on the scene at 12:53 p.m. and began an investigation into the collision.
The Gray 2019 Dodge van was traveling westbound on Free Market Drive when it entered the intersection of Free Market Drive and U.S. Highway 77, according to preliminary investigation. A silver 2020 Honda Civic passenger vehicle traveling northbound on US Highway 77 failed to yield the right of way to the gray Dodge.
The Honda Civic's driver suffered life-threatening injuries and was pronounced dead at the scene.
The driver of the Dodge van was taken to Baylor Hospital in Waxahachie by AMR ambulance with serious injuries. The Dodge van's passenger was taken to Children's Hospital in Dallas by AMR ambulance for non-life threatening injuries.
The driver of the Dodge was identified as Knight, Lyne (66 years old) of Waxahachie, Texas, who died at Baylor Hospital at 2:05 p.m. Mia T. (17 years old) of Ovilla, Texas, was identified as the driver of the Honda Civic and was pronounced dead at 2:02 PM.
The crash is still being investigated.

Fatal Two-Vehicle Accident Statistics
It's not as uncommon as you might think for people to be involved in car accidents in the United States. According to the National Highway Traffic Administration, there is a collision involving a motor vehicle every single minute. 5.25 million people are injured or killed in motor vehicle collisions in the United States each year. Both the number of people with valid driver's licenses and the total mileage of public roads are highest in Texas.
Because it contains a number of interstate highways that are consistently ranked among the most traveled in the United States, Texas is a popular travel destination. Because of this, Texas has the highest number of car accidents on an annual basis.
More than 3,500 people are killed and 246,000 are injured as a result of traffic accidents each year in the state of Texas.
After being in a car accident, it is not uncommon for victims to suffer from symptoms such as whiplash, pain in the neck and back, headaches and migraines, injuries to soft tissue, lacerations, and broken bones.
Lawyers for Car Accidents in Ellis County
When we get behind the wheel of a vehicle, we put ourselves in harm's way on a regular basis, even if we aren't conscious of it. The exact moment that a car accident will occur can be difficult to anticipate. There are tens of thousands of drivers who use the highways of the United States every single day, and some of them are not paying attention to the road.
You have the legal right to file a personal injury lawsuit in order to recover any financial losses you incurred as a result of an automobile accident that was caused by the negligence of another driver.
If you are seriously injured in a car accident, you will be forced to deal with crippling pain, significant medical expenses, and potentially several months' worth of lost wages. When your claim for personal injury is finally resolved, you won't have to stress about meeting your monetary commitments anymore.
Our Arash Law Texas car accident lawyers in Ellis County are all highly qualified, compassionate, and aware of your current situation. If you've been in a car accident, we're here to help. Call (888) 398-4017 for a free case evaluation or to make an appointment with an experienced personal injury lawyer.