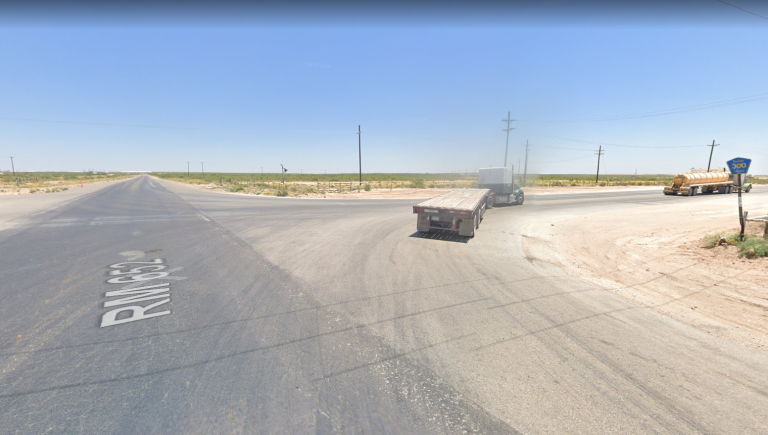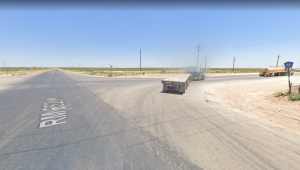 Six people were killed, while four others were injured following a major traffic collision on County Road 300 on Monday, May 30, 2022.
The fatal collision transpired at approximately 6:00 a.m. on County Road 300 at Ranch to Market Road 652.
A Toyota pickup truck crashed into a Ford F-250 pickup for unclear reasons. Due to the severity of the impact, the Toyota veered through the intersection and crashed into a utility pole.
Four people inside the Toyota were killed in the crash. They were identified as Leoncio T., Marco Antonio T., Ernesto L., and Efrain C.
Meanwhile, two people inside the Ford were also killed in the crash. They were identified as Christopher V. and Alejandro D.
Four people sustained varying degrees of injury following the mishap. Oscar R. was rushed to University Medical Center in Lubbock and listed under critical condition, while Juvenal S. was also transported to UMC and listed under stable condition. Meanwhile, two people inside the Ford were taken to Medical Center Hospital in Odessa.
Local authorities are further investigating the case.

Two-Vehicle Crash Statistics
Accidents in cars can have far-reaching implications. Because automobiles are so common in our daily lives, many individuals are unaware of how dangerous they may be behind the wheel.
Some motorists will speed, drink and drive, or drive while distracted. Every year, millions of Americans are murdered in car accidents. Every year, tens of thousands of individuals are killed in car accidents, both on the road and in automobiles.
According to the United States Department of Transportation's Fatality Analysis Reporting System (FARS), 33,654 fatal vehicle crashes resulted in 36,560 deaths in 2018.
In 2019, there were 12,907 major car accidents on Texas roads and highways. Every two and a half hours, at least one person was killed in a car accident in Texas.
In the state of Texas, the number of individuals killed and injured in car accidents has increased. In 2020, there were 7.54 percent more deaths than in 2019. In 2020, more than 14,000 Texans will be killed or injured in car accidents.
Loving County Fatal Car Accident Lawyers
Over 4.5 million people are wounded or killed in car accidents in the United States every year. The loved ones of car accident victims may struggle to comprehend their loss.
Speaking with a competent attorney is the best approach to understanding your legal alternatives following a sad event. Be informed of your legal rights and compensation choices to avoid being taken advantage of by your insurer.
If you are in a similar circumstance, a vehicle accident lawyer can assist you in obtaining compensation.
Arash Law Texas's Loving County automobile accident attorneys have a lengthy history of successfully winning compensation for our injured clients. Our attorneys are prepared to take on any matter and offer our clients the best legal representation possible in any court of law.
The best method to safeguard your legal rights is to engage an attorney. To schedule a free consultation with one of our attorneys, please call (888) 398-4017 or complete our online intake form.