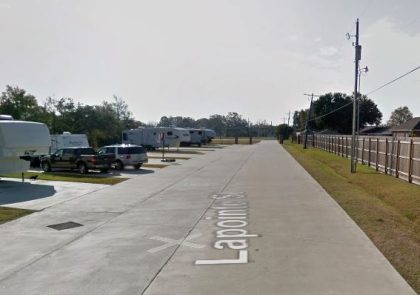 According to the Texas Department of Public Safety Lt. Chuck Havard, a 5-year-old girl has died following a collision involving a pickup truck and her electric bike near Bridge City Sunday, June 5, 2022.
The fatal collision occurred at around 5:00 p.m. in the 800 block of Lapointe Street in Bridge City, north of FM 1442.
According to Lieutenant Havard, the child was riding the electric bike in the 800 block of Lapointe Street, which is located north of FM 1442, when she was involved in a collision with a pickup truck while the truck was traveling in the opposite direction.
According to Lieutenant Havard, the girl was transported to the Christus St. Elizabeth Hospital, where she later passed away.
The DPS is still investigating the collision.

Fatal Bicycle Accident Statistics
When it comes to short city trips, nothing beats riding a bike. It's economical, safe, and easy to use.
The unfortunate truth is that bicyclists are among the most vulnerable road users. In the year 2019, 843 bicyclists lost their lives due to collisions with vehicles.
TX had a total of 16,807 bicycle collisions between 2010 and 2016, which resulted in 9,769 injuries, 5,646 potential injuries, and 362.
According to statistics, 13% of bicyclists who are injured in collisions are under the age of 25. The most common cause of bicycle accidents is careless driving, such as texting, speeding, driving while intoxicated, or falling asleep behind the wheel.
Because bicycles are so flimsy and unstable compared to cars, riders can easily sustain life-threatening injuries. Head injuries account for more than 75% of all severe injuries and deaths in bicycle accidents.
Orange County Bicycle Accidents Lawyers
You should retain excellent legal representation to ensure that your rights are protected in the event of an accident. Your bike accident lawyer will handle any communications and negotiations with the insurance company while building your case.
Your bicycle accident lawyer may file a personal injury lawsuit if the insurance company refuses to offer you a reasonable settlement.
Dedicated to helping clients recover as much money as possible, the Texas personal injury attorneys at Arash Law are committed to helping you recover a fair settlement.
Your case will be handled professionally and meticulously because we have the expertise and resources to help you win your claim. Our Orange County expert lawyers will confidently handle it.
Do not be afraid to seek legal assistance from a personal injury lawyer who has a track record of obtaining fair settlements for injured clients. To speak with one of our knowledgeable and compassionate attorneys, please contact us at (888) 398-4017.