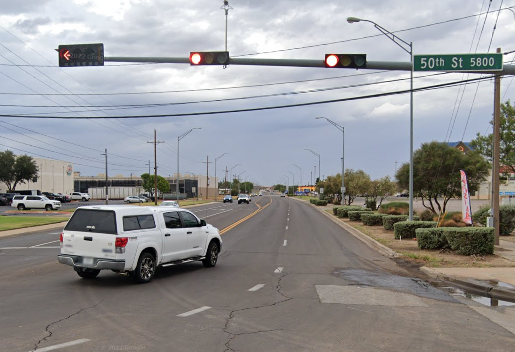 One person was left moderately injured, and another individual sustained minor injuries after a two-car collision in Lubbock on Tuesday, July 12, 2022.
The accident occurred just after 11:00 a.m. near 50th Street and West Loop 289.
According to the Lubbock Police Department, there was a backup on the southbound access road. Traffic snarls were anticipated.
The details leading up to the crash and the identities of the people involved remain unknown.
The crash remains under investigation.

Two-Vehicle Crash Statistics
More people get hurt in car accidents than you might think in the United States. According to National Highway Traffic Safety Administration (NHTSA) statistics, a car accident occurs every 60 seconds. Every year in the United States of America, there are approximately 5.25 million people injured or killed in car accidents.
Texas is one of the most populated areas in the United States due to its large number of licensed drivers and extensive network of public roads. The fact that this area contains the busiest highway network in the country is largely irrelevant. Many people are injured or killed in car accidents every year in Texas because of this.
According to the Texas Department of Transportation (TxDOT), there are an estimated 3,500 deaths and 246,000 injuries in Texas car accidents each year.
Injuries to soft tissues, such as lacerations, fractured ribs, headaches, and migraines, are common after a car accident.
Lubbock County Car Accident Lawyers
Even if they are not aware of it, there's a chance that every time a driver gets behind the wheel, they endanger not only themselves but everyone else on the road. Accidents can occur at any time, and it's impossible to predict when they will happen. The United States is full of drivers who don't pay attention to the road.
If the other driver's carelessness caused your injuries in a car crash, you may be able to recover financial damages.
Those who suffer life-altering injuries in car crashes may have to deal with months of lost wages, overwhelming medical bills, and excruciating pain. All of your expenses, from medical costs to lost income and property repairs, will be covered by your personal injury settlement.
Our Lubbock County car accident lawyers at Arash Law Texas will work tirelessly to secure the financial recovery you require following an accident. Please get in touch as soon as possible if you've been involved in a car crash, as we may be able to help. Call (888) 398-4017 or submit an online intake form for a free case evaluation with our legal team.