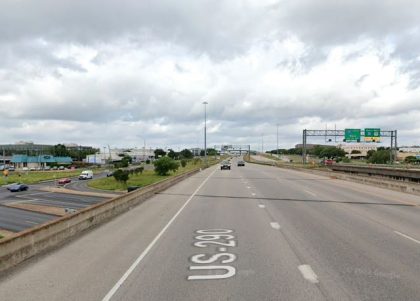 According to the authorities, a 34-year-old motorcyclist, identified as Bobby K., was killed after colliding with another vehicle during a police pursuit in Northeast Austin on Tuesday morning, July 12, 2022.
The crash occurred around 2:10 a.m. near Hwy 290 service road.
According to the Texas Department of Public Safety (DPS), the accident began when a trooper attempted to stop a Honda Rebel motorcycle near Cameron Road.
According to DPS, the motorcycle did not stop and evaded arrest. The chase ended when the motorcycle collided with a Hyundai Elantra on the northbound I-35 service road at Rundberg Lane.
The motorcyclist was taken to Dell Seton Medical Center and pronounced dead. The Hyundai's occupants were also taken to a nearby hospital to treat for possible injuries.
More information was not immediately available.
According to DPS, the investigation is ongoing.

Pedestrian Accident Statistics
In 2021, there were 5,366 crashes involving pedestrians in our state, resulting in 841 deaths, a 15% increase in pedestrian fatalities over the previous year. Another 1,470 people were seriously injured. While that may seem small compared to the overall number of traffic fatalities, it doesn't make the danger any less real.
So what is causing this uptick in pedestrian accidents? There are a few factors at play. More people are walking than ever before. With more people comes more congestion. This congestion can lead to more opportunities for accidents.
Distracted driving is becoming increasingly common as our lives get busier, and we try to cram more and more into them. When drivers are not paying attention to the road, they are more likely to miss pedestrians, especially if they are crossing at an intersection or mid-block.
Travis County Pedestrian Accident Statistics
Those injured in a pedestrian accident should be aware that assistance is available, generally in the form of cash compensation through their insurance. However, filing a claim with an insurance company is rarely simple, and obtaining the highest potential compensation can be difficult. That is why anybody injured in an accident should call a personal injury attorney who can assist clients with their claims and actively defend them in discussions with their insurer.
If you were injured in a pedestrian accident, an experienced Travis County pedestrian accident attorney at Arash Law could help you get compensation for your losses, including medical costs, lost earnings, pain and suffering, and other expenses.
To book a free, no-obligation consultation with our knowledgeable, compassionate, and experienced legal team, call (888) 488-1391 or fill out our online intake form.