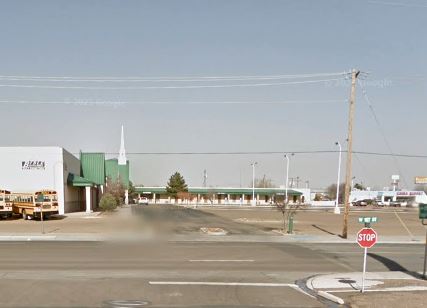 According to DPS, three Dumas residents were killed in a car accident Friday afternoon, July 15, 2022
According to authorities, Judy McGuire was driving north on FM 722 when she veered into the southbound lane for an unknown reason, colliding with a Ford F-150 pickup truck.
Judy McGuire, the driver, and two passengers, ages 12 and 8, were killed on the scene.
When both vehicles caught fire, the truck driver, Martin Valdez, could escape before his truck was engulfed in flames.
He was taken to a nearby hospital for non-life threatening injuries.
This accident is still being investigated.

TWO-VEHICLE CRASH STATISTICS
According to the National Highway Traffic Safety Administration, 5 to 6 million car accidents occur annually in the United States. According to the Centers for Disease Control, approximately three million people in the United States are injured yearly in car accidents.
Texas has the most traffic fatalities in the country. Every 71 seconds, a car accident occurs on Texas highways. Every 2.5 hours, someone is killed in a Texas car accident, and someone is seriously injured every two minutes.
MOORE COUNTY CAR ACCIDENT LAWYERS
Your car accident lawyer will do many important things to protect your legal right to compensation. Your lawyer will handle all communications with the other driver's insurance company to prevent you from saying anything that could later be used against you. Your accident lawyer will also advise you on what not to do while your case is pending.
Arash Law Texas's Moore County car accident attorneys are here to protect our client's rights and interests. We also serve clients in Laredo, Brownsville, McAllen, El Paso, San Antonio, Pasadena, Corpus Christi, Odessa, Houston, Dallas, Irving, Grand Prairie, and other places.
Call (888) 488-1391 for a free case evaluation over the phone or to set up a free consultation with one of our experienced personal injury attorneys. You can also visit our website and enter your case information or chat with a representative in real-time. Don't wait: the sooner you have an experienced Texas injury lawyer on your side, the better your legal rights will be protected.