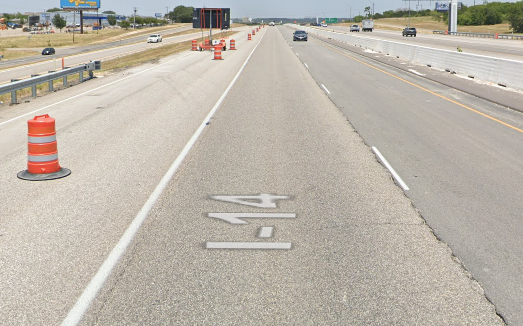 According to the authorities, one person died after a fatal two-vehicle rollover crash in Harker Heights on Friday evening, September 23, 2022.
According to the Harker Heights Police Department, the fatal collision occurred at 9:12 p.m. in the 100 block of East Interstate Highway 14.
A preliminary investigation showed that the accident involved a pickup truck and an SUV, which both lost control and rolled.
The police say that the driver was thrown out of the passenger area when the car stopped.
Before taking the driver to the hospital, emergency workers on the scene took steps to save their life.
Dominique P., 39, died at the Scott and White hospital from his injuries.
The SUV driver was also taken to Scott and White hospital, whose condition is said to be stable.
The Traffic Investigation Unit of the Harker Heights Police Department is still looking into the case.

Two-Vehicle Crash Statistics
There are many more car accidents in the United States than you might think. The National Highway Traffic Safety Administration says that every 60 seconds, there is a car accident (NHTSA). Every year, about 5.25 million people in the U.S. are hurt or killed in car accidents.
Texas is the most populous state in the country, mainly because it has a lot of registered drivers and public roads. It doesn't matter that this is where the busiest highway system in the country is. Because of this, there are a lot of car accidents in Texas every year.
According to the Texas Department of Transportation (TxDOT), about 3,500 people die, and 246,000 are hurt in car accidents in Texas every year (TxDOT).
After a car accident, people often get soft tissue injuries like cuts and broken ribs, headaches, and migraines.
Bell County Car Accident Lawyers
Even if you don't know it, every driver puts himself or herself in danger. No one can tell when or how a car accident will happen, but it can happen anytime. Every day in the United States, you'll see drivers who ignore the road.
A person hurt in a car accident because of another driver's carelessness might be able to get money for their losses.
Those seriously hurt in a car accident may have to pay for medical care, be in a lot of pain, and go without pay for a long time. Personal injury compensation will pay for all your costs, like medical bills and damage to your property.
At Arash Law Texas, our Bell County car accident lawyers are ready to fight hard to get you the money you rightfully expect and deserve. Please call us as soon as possible after a car accident so we can help. Call (888) 398-4017 to talk with a personal injury lawyer for free.