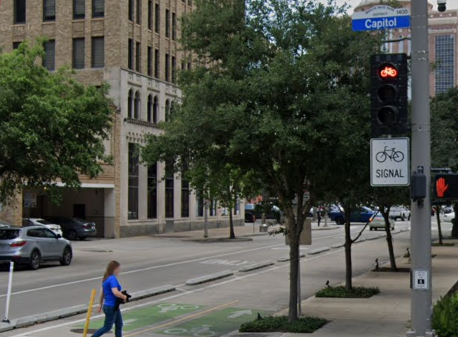 According to the authorities, Three people suffered severe injuries after a hit-and-run collision involving a bicycle and a taxi in downtown Houston on Tuesday, September 27, 2022.
The mishap occurred around 9:40 p.m. on Austin and Capitol after leaving the Astros game.
According to police, a driver struck them as it was traveling westbound on Capitol before swerving away.
The man and woman riding in the back and the woman driving a bicycle were ejected from it.
According to the authorities, everyone is expected to survive despite their serious injuries.
The three individuals were all taken to the hospital.
Police claim that despite witnesses, nobody could pinpoint the precise car that struck the victims.
Police are asking anyone with information to contact them.

Bicycle Accident Statistics
In the United States, people often cycle for various reasons, such as recreation, health, or transportation. In the majority of states, cyclists and other vehicles must follow the same set of traffic laws.
Despite a decline in traffic accidents in Texas in 2020, more people were killed while biking and walking on our roads. 731 fatalities—a 9 percent increase from the previous year—were caused by pedestrian accidents.
68 people died in bicycle accidents in 2012; 82 were killed in bicycle accidents in 2013. Fatalities among cyclists and pedestrians have increased significantly over the last five years.
There are only fatal bicycle accidents reported in Texas and other states. It is anticipated that more cyclists will be on Texas city streets due to increased cycling.
arris County Bicycle Accident Lawyers
One of the most obnoxious and terrifying situations possible is getting into a bicycle accident. Expect paperwork and insurance claims.
Once your injuries have stabilized, you should consult a lawyer. You must retain a Texas bicycle accident attorney as soon as possible because of any statements you make against you in your injury lawsuit.
We will deal with all correspondence with the insurance provider on your behalf to safeguard your claim.
Arash Law Texas's bicycle accident attorneys in Harris County can help you determine the financial details of your medical care. Many injury victims cannot pay their medical bills while their cases are in court.
You can find service providers willing to postpone payment until you have received a settlement with the assistance of Arash Law Texas. Call (888) 398-4017 to speak with one of our knowledgeable, dependable attorneys and request a free consultation.