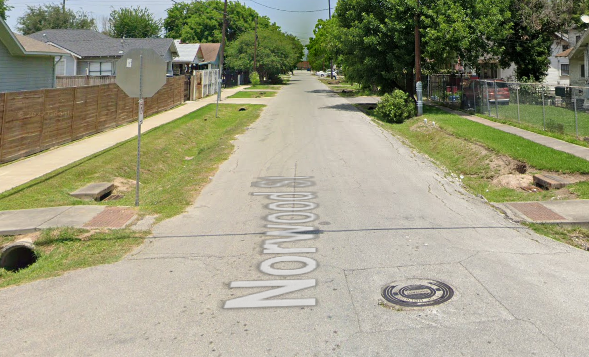 A 46-year-old skater, Christopher M., died after a hit-and-run accident in east Houston on Friday, September 30, 2022.
The accident happened around 1:30 a.m. According to officials, Milo was traveling along the Harrisburg Hike and Bike Trail with his friend when they collided with a car on Norwood Street.
Milo was reportedly declared dead at the scene even though the friend dialed 911.
The car's driver can be seen stopping several blocks away from the collision in surveillance footage that ABC13 was able to obtain. He exits the car, inspects his vehicle's front, which appears to be smoking, and then takes off.
Open Door Mission, whose building is across the street from the crash site, has surveillance footage of the accident.
The mission claims to have given the Houston Police Department the video. Additionally, METRO light rail cameras likely captured some of the individuals involved.

Fatal Hit-and-Run Accident Statistics
Holiday traffic is more likely to be congested, which increases the possibility of accidents.
Over the holiday season, more accidents were attended to by DPS troopers than at any other time of the year.
Found Texas to be the most precarious state to drive in over the holiday season, according to a HelpAdvisor study. Between 2015 and 2020, many Texans lost their lives in car accidents brought on by drunk driving or texting and driving.
The number of hit-and-run fatalities has risen to the 8th highest level due to an increase in the state. Texas saw a 30% increase in hit-and-run fatalities between 2015 and 2016.
One in every five pedestrian accidents in the US results from a hit-and-run driver. Pedestrians made up the majority of those killed in hit-and-run accidents.
Hit-and-Run Accident Lawyers for Victims in Harris County
A hit-and-run accident can leave the deceased's loved ones in utter devastation. Insurance companies may persuade those who are unaware of the dangers. What advantages come with hiring a car accident lawyer following a collision?
The driver who fled the scene should be held responsible for any medical expenses incurred by accident victims and their families. Arash Law Texas is here to assist you in obtaining the monetary compensation to which you are legally entitled.
You can make a difference using an experienced lawyer in a hit-and-run case. Physical and mental well-being are of utmost importance at this point. Arash Law's attorneys protect your legal rights to the fullest extent possible.
Our Harris County hit-and-run accident lawyers at Arash Law Texas are prepared to advocate for you aggressively. We have long defended the rights of those injured in auto accidents. Contact Arash Law today if you've been injured in a car accident in Texas. If you've been a hit-and-run victim, we're here to help. To schedule a free consultation with one of our attorneys, call (888) 398-4017.