According to Granbury Police Department Deputy Chief Cliff A., two occupants of a 1999 Honda Accord suffered serious injuries in a two-vehicle crash in Granbury on Wednesday, December 29, 2021.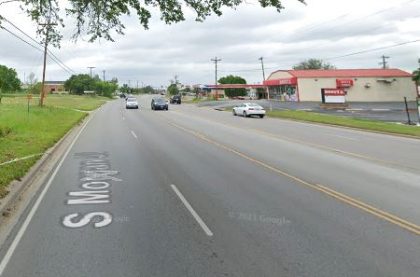 The crash occurred on a late Wednesday morning on South Morgan Street in Granbury.
Steven H., 49, and Debra H., 62, of Granbury, were driving a Honda that was attempting to turn left from Service Road onto South Morgan Street.
According to Andrews, the Honda was struck on the driver's side by a 2007 GMC Yukon driven by Granbury resident Danny C., 30, who was traveling north on the inside lane of South Morgan.
Andrews stated that the Honda driver was at fault for failing to yield right of way while turning left.
Both Honda occupants were flown to Texas Health Harris Methodist Hospital Fort Worth by air ambulance.
The 30-year-old driver, on the other hand, was taken to Lake Granbury Medical Center by Texas EMS, according to Andrews, and the extent of his injuries was unknown.

Two-Vehicle Crash Statistics
Every six seconds, a car accident occurs in the United States. Every 60 seconds, a car accident occurs, according to the National Highway Traffic Safety Administration (NHTSA). Every year, automobile accidents cause the death or injury of approximately 5.25 million people in the United States.
Texas has more licensed drivers and public roads than any other state in the nation. It doesn't matter that this region has the nation's most congested highway system. As a result, there are far more car accidents in Texas.
According to the Texas Department of Transportation, more than 3,500 people are killed and 246,000 injured in traffic accidents in Texas each year.
Car accidents frequently result in soft tissue injuries, laceration wounds, broken bones, whiplash, and migraines.
Hood County Car Accident Lawyer for Victims of Two-Vehicle Crash
We put our lives in jeopardy every time we get behind the wheel. A car accident can happen to anyone at any time. In the United States, drivers who don't pay attention to the road ahead litter the highways.
People who have been hurt in car accidents due to another driver's negligence may be able to file a personal injury lawsuit.
Many people who have been injured in car accidents end up with massive medical bills, excruciating pain, and months of lost wages. A personal injury settlement will take care of any outstanding debts that you may have.
Our Hood County car accident lawyers at Arash Law Texas have a goal to provide the best legal representation possible for car accident victims. If you've been involved in a car accident, contact us immediately so that we can assist you. To have a free case evaluation with one of our personal injury attorneys, call us at (888) 398-4017.