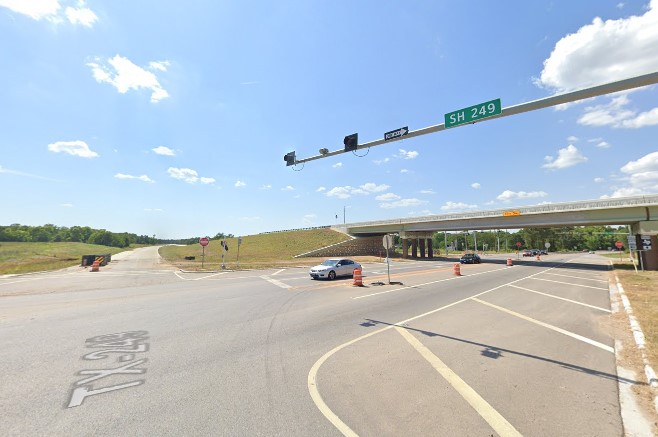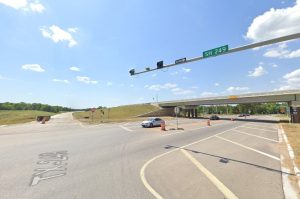 According to the Texas Department of Public Safety, a major two-vehicle crash involving two big rigs left one man with a broken leg near the construction at Highway 249 Tuesday morning, June 14, 2022.
The crash transpired at around 7:20 a.m. right at Highway 105 and Highway 249.
The preliminary report has not been made public, but it appears that the accident involved a collision between an 18-wheeler and a pickup truck.
The driver of the pickup truck suffered a broken leg and was transported to the CHI Hospital in Bryan for treatment.
The driver of the 18-wheeler did not sustain any injuries as a result of the accident.
There was no further information that was made public.
The investigation into the crash is still ongoing.

Fatal Two-Vehicle Crash Statistics
Every driver must be concerned about a wrong-way driver, and fatalities from these types of collisions are on the rise across Texas. Because wrong-way crashes on divided highways are usually head-on, they are often violent and fatal.
Between 2015 and 2018, there were 2,008 deaths from wrong-way crashes on divided highways, according to a study by the AAA Foundation for Traffic Safety, an average of 500 deaths per year.
These figures are up 34% from the 375 deaths per year that were recorded between 2010 and 2014.
From 2015 to 2018, the average number of wrong-way deaths in Texas increased by 29% to 77 per year, compared to an average of 60 from 2010 to 2014.
Grimes County Car Accident Lawyers Two-Vehicle Collision
Each year, an estimated 4.5 million people in the United States are injured or killed in automobile accidents. After a relative dies in a car accident, a family may be left reeling and uncertain about the future.
You should speak with an experienced attorney about your legal options following a traumatic accident. Accident victims must be educated about their rights and compensation in order to avoid being duped by insurance companies.
Your attorney can assist you in filing a claim and explain why it is critical for individuals in your situation to do so.
Our Grimes County car accident lawyers at Arash Law Texas are all highly skilled and dependable in courtroom battles. If you retain a lawyer as soon as possible, you increase your chances of preserving your legal rights. Call (888) 398-4017 or complete our online intake form to schedule a free consultation.