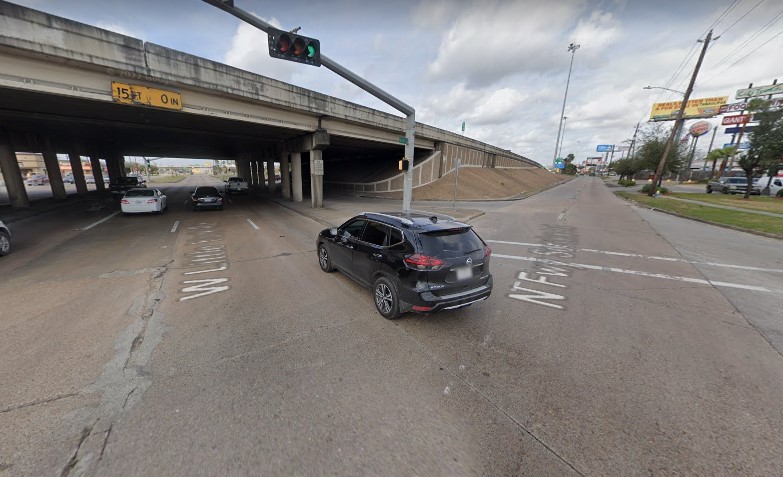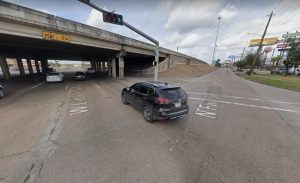 According to Houston police, a man is dead after being hit by two vehicles while running into oncoming traffic on the North Freeway Monday, June 27, 2022.
According to the police, the deadly crash occurred around 1:20 a.m. in the 6900 block of the North Freeway near the Little York Road exit.
According to the investigators, a dark-colored SUV or minivan heading north on the freeway pulled over.
A 35-year-old man got out at that point, according to HPD, and started running southbound into the street and away from the car.
Investigators claim that the SUV or minivan he was riding in left and never returned after the man left.
Police claim that a white Jeep driver struck the man as he fled but did not stop.
The man was thrown around by the collision and fell to the ground before being hit by an 18-wheeler.
At the scene, he was identified as deceased.
According to investigators, the 18-wheeler's driver pulled over and gave police a copy of the incident's dashcam footage.
The truck driver may not have been able to see the man before running him over, according to the police, given how dark it was.
Police are currently looking for the Jeep's driver and any potential witnesses.
Call the HPD Hit and Run Unit at 713-247-4072 or Crime Stoppers at 713-222-TIPS if you have any information.

Fatal Pedestrian Accident Statistics
In 2016, there were 5,900 pedestrian deaths in the United States, according to the National Highway Traffic Safety Administration. Pedestrian fatalities make up nearly a fifth of all traffic fatalities in Texas.
Pedestrian accidents resulted in 1,211 serious injuries and 731 deaths in 2013. In Texas, many traffic accidents are caused by careless drivers and pedestrians who fail to yield the right-of-way.
There were 10% more pedestrian deaths in Texas in 2017 than in 2016. Pedestrian accidents killed more than 6,000 people in Texas in 2013.
Pedestrian deaths and injuries are frequently caused by people crossing the street illegally, vehicles failing to yield the right of way, and distracted drivers. Alcoholism and depression are commonly linked.
Pedestrian Accident Lawyers in Harris County
Pedestrians are killed in large numbers every year due to insufficient safety measures. You'll need experienced legal counsel on your side if you want to pursue financial compensation after a pedestrian accident.
Families of those who have died due to another's negligence are entitled to financial compensation, emotional anguish, and physical pain and suffering. With the help of a skilled car accident attorney, anyone involved in a car accident can seek compensation.
As a result, an experienced car accident attorney is essential. Your insurance claim will be valued more fairly if you have an attorney on your side.
Our Harris County pedestrian accident lawyers at Arash Law Texas are always willing to assist. We have a long history of resolving claims and obtaining compensation for our clients and their families. Please contact us as soon as possible at (888) 398-4017 to schedule a free consultation with one of our experienced and dependable attorneys.