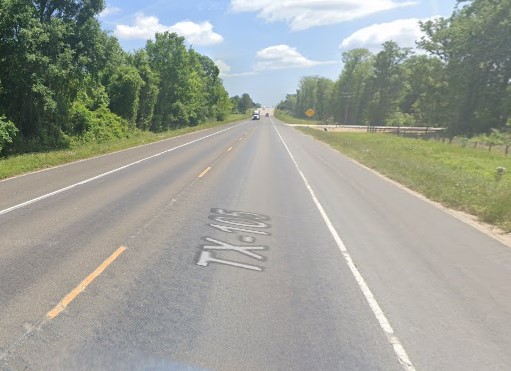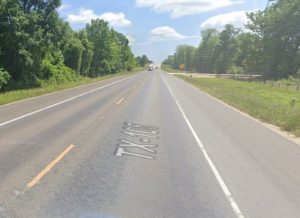 A multi-vehicle crash ended in tragedy with one driver killed and two other drivers injured on Most Hill Thursday, June 16, 2022.
The crash occurred around 4:20 p.m. on SH 105 east of Moss Hill, about one mile from the Liberty-Hardin county line.
According to Sgt. Rob Willoughby, supervisor for the Liberty County office of the Texas Department of Public Safety, the deceased is a Liberty County woman. She was killed upon impact in the accident.
The accident involved a Walmart 18-wheeler and two personal vehicles. The makes and models of the vehicles are not being reported at this time to ensure that the woman's next of kin has been fully notified.
The driver of one of the personal vehicles was airlifted to a Houston-area trauma center. The driver of the 18-wheeler was transported by ground ambulance to Liberty-Dayton Regional Medical Center. Their condition is unknown at this time.
Pace-Stancil Funeral Home of Cleveland was dispatched to the scene to transport the deceased victim.
The accident is being investigated by Troopers Broadway, Godfrey and Smith, and Sgt. Willoughby. No other information is available at this time.

Multi-Vehicle Collision Statistics
Traffic accidents have risen dramatically in the United States over the years. There are more accidents on the road because there are more people on it.
Each year, traffic accidents claim the lives of over 38,000 people in the United States. Approximately 12.4 people per 100,000 are killed in traffic accidents yearly in the United States. The death toll from motor vehicle accidents in the United States is the highest of any country with a high income.
In this instance, there was a collision involving multiple vehicles. There are numerous ways in which car accidents can occur. Multi-vehicle crashes are one of them. Usually, there are three or more vehicles involved. If two cars collide, it's likely that a "chain reaction" will set off a chain reaction. The second vehicle might then hit another vehicle.
Fewer than 10% of all collisions involve more than two vehicles in a given year. However, the NHTSA reports that they cause a disproportionate number of fatalities on the road.
Multi-Vehicle Collision Lawyers in Liberty County
When someone has been seriously injured in an accident because of someone else's carelessness, the overwhelming emotion they experience is one of injustice. Often, they try to figure out how such a traumatic experience could have happened to them.
Legal and financial compensation are vitally important to you. If you file a personal injury claim without an attorney's assistance, you risk having your claim dismissed. Consult an experienced personal injury attorney specializing in car accidents from Arash Law to protect your legal rights.
The legal team at Arash Law is dedicated to thoroughly investigating your injury claim and guiding you through the litigation process from beginning to end. Our personal injury attorneys will explain your legal options to you to make an informed decision about whether or not to pursue compensation.
If you choose Arash Law, you can rest assured that your case will be handled with care and attention to detail. Our car accident attorneys are always available to help you. Call our office at (888)398-4017 right away to learn more about the closest location.