Three people were killed after a deadly head-on traffic collision in Glen Rose on Saturday afternoon, July 31st.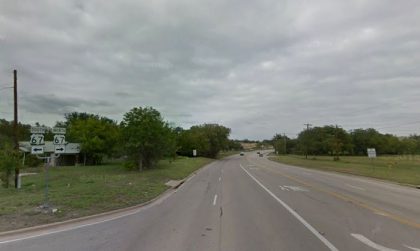 The fatal collision occurred on Highway 67, 3 miles west of Glen Rose, at approximately 3:30 p.m. A Fiat 500 was initially driving west on Highway 67 when, for unclear reasons, it veered into the eastbound lanes where it collided head-on with an oncoming 2015 Jeep Patriot.
The Jeep Patriot driver, identified as 23-year-old Heaven Anita, was immediately taken to an area hospital for treatment. Meanwhile, two passengers in the Fiat, Sarah C. H. (41), and Kimberly A. R. (35), were unfortunately killed in the crash.
It is unclear whether drugs or alcohol played a role in the fatal collision. Information about the accident is limited at the moment. The accident remains under further investigation. Authorities will attempt to determine the reason and the liability in the crash.
Fatal Head-On Collision Statistics
The number of people killed or injured in motor vehicle-related accidents in the United States has increased dramatically over the years. According to the National Safety Council (NSC), an estimated 38,000 people were killed in motor vehicle accidents in the United States during 2019.
In this particular instance, a head-on collision occurred. Head-on collisions are extremely violent accidents that involve a great deal of force. Head-on collisions result in a significant amount of energy being released. This increased energy has the consequence that injuries are more likely to be fatal in this type of crash.
Although head-on collisions only represent 2 percent of accidents, they account for 10 percent of fatalities on U.S. roadways. These accidents are caused by various reasons, such as distracted driving, drunk driving, and driver over-fatigue.
Wrongful Death Attorney for Victims of Fatal Head-On Collisions in Sommerville County
Head-on collisions often result in death due to how severe the impact is. The victim's family may be left distraught and confused on what steps they should take next after a car accident.
Consulting an attorney immediately is the best thing they can do. Attorneys have the resources to help the victim's family to receive the justice that they deserve. They can re-interview important witnesses, review any related surveillance footage from the crash scene, and obtain phone and texting records of the liable party.
Our attorneys from Arash Law can help you with your wrongful death claim. We have served clients throughout the Lone Star State. We work with clients throughout Texas, including Laredo, Brownsville, McAllen, El Paso, San Antonio, Pasadena, Corpus Cristi, Odessa, Houston, Dallas, Irving, and Grand Prairie.
Call (888) 398-4017 for a free case evaluation over the phone, or schedule your free consultation with one of our skilled injury lawyers. You can also visit our website to input your case information or chat live with a representative. Don't delay: the sooner you have an experienced Texas injury lawyer fighting on your side, the better protected your legal rights will be.