According to Austin-Travis County EMS, one person died in a crash involving a vehicle and a motorcycle on MoPac on Wednesday, February 9, 2022.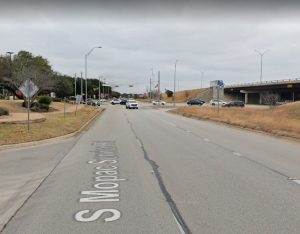 The fatal crash happened at about 10:38 a.m. on the service road of MoPac near William Cannon Drive.
ATCEMS said medics responded to the crash scene after receiving reports of a fatal collision.
ATCEMS initially reported that medics were administering CPR to the victim, but later tweeted the person had died.
Drivers should expect extended delays in the area, ATCEMS said.
No further information was available.
The crash remains under investigation.

Fatal Motorcycle Accident Statistics
Motorcycle fatalities in Texas are expected to rise by 17 percent in 2020, despite the fact that there will be less traffic on the highways.
Motorcyclist-related deaths in Texas have been rising steadily for a few years, reaching 482 in 2013. Motorcycles are responsible for only 12% of traffic-related deaths in Texas.
According to the Texas Department of Public Safety, a total of 7,481 motorcycle accidents occurred in Texas, with 1,856 serious injuries and 482 fatalities.
Data from 2020 shows that there will have been 141 motorcycle-related traffic accidents in the Odessa District alone. At least 14 motorcyclists (drivers and passengers) died, and another 26 were seriously injured in these collisions.
Travis County Motorcycle Accident Lawyer for Victims of Fatal Motorcycle Collision
Indeed, motorcyclists are entitled to use public roads without restriction. A motorcycle accident is 25-30 times more likely to result in injury or death for a motorcycle rider than it is for any other road user.
Before making any decisions about your case, you should speak with an attorney. If you've been injured in an accident, an attorney who specializes in personal injury cases can help you get the compensation you deserve.
You will need a lawyer to file a claim. Customers' insurance companies may also contact them on their own, as an alternative. Arash Law's personal injury attorneys also have a team of car accident lawyers on hand.
Our Travis County motorcycle accident lawyers at Arash Law Texas are dedicated to helping their clients receive the full value of their claims. When families need us, we're here for them. A free consultation can be scheduled by calling (888) 398-4017. If you or a loved one has been injured in a motorcycle accident, contact Arash Law immediately.