Four people were hurt after a traffic collision involving a bus on Texas 154 on Wednesday afternoon, September 15.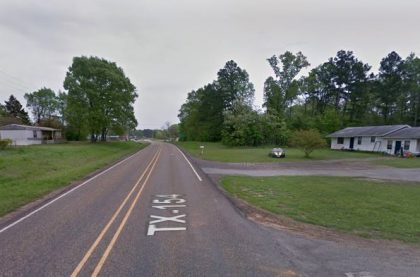 According to the initial reports from local authorities, the crash transpired at approximately 3:45 p.m. on Texas 154, three miles east of Gilmer. A Gilmer ISD school bus with 34 students was traveling east when a box van suddenly rear-ended it under unclear circumstances.
Four students inside the bus sustained minor injuries in the mishap. They were treated by emergency personnel. The other driver was uninjured in the mishap. He remained at the scene and willingly cooperated with authorities.
Information about the accident is limited at the moment. The identities of the involved parties have not been disclosed. It's unclear whether drugs or alcohol played a role in the mishap. An active investigation of the case is currently underway.

Bus Accident Statistics
Riding a bus is a good alternative to riding a car or a motorcycle. The fair is cheaper, but they can get you to your destination in the same amount of time as a private vehicle. Unfortunately, bus accidents are prevalent across the country. The Federal Motor Carrier Safety Administration reports that 15,000 buses had been injured, resulting in 25,000 injuries in 2017. That year, there were 232 buses engaged in fatal crashes. These accidents caused 274 deaths.
There were nearly 3,000 bus crashes in 2016 throughout Texas, 18 of which were fatal for at least one passenger. School bus crashes were less common, but over 1300 such occurrences still occurred in Texas, six resulting in death. In this case, a rear-end collision between a bus and another vehicle took place. According to the National Transportation Safety Board (NTSB), rear-end collisions cause around 950,000 injuries and 2,000 deaths each year.
Personal Injury Attorney for Victims of Bus Accidents in Upshur County
After getting injured in a bus accident, you must immediately seek help from an experienced personal injury attorney. Attorneys can prove liability in the accident which is the most important part of any accident claim. You can help your attorney by giving them the necessary contact information they need.
Arash Law personal injury lawyers would also most likely hire an expert to inspect the bus and all other vehicles involved in the accident. The bus maintenance logs might be thoroughly examined. All these evidence together can reinforce the case and influence a decision in favor of the injured parties.
Our Arash Law attorneys are always available to answer any questions or questions you have regarding your claim. Call (888) 398-4017 or complete our online intake form to schedule your free consultation.