A 23-year-old woman was seriously injured in a two-motorcycle accident in Beaumont on Friday, January 28, 2022.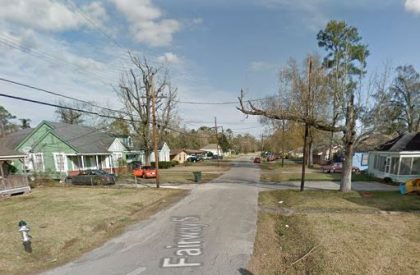 The collision happened around 2:20 p.m. in Beaumont's 1700 block of Fairway Street.
Beaumont Police received a call about a motorcycle accident and responded shortly to the crash scene.
Two people were riding dirt bikes when they collided, according to police.
A 23-year-old woman was transported to a local hospital in critical condition.
The motorcycles involved in the accident were not street legal, according to Beaumont Police.
While police understand that people want to go outside and enjoy the sunshine, they also believe that driving vehicles like these is dangerous.
Officer Carol Riley of Beaumont reiterated the dangers of riding dirt bikes on city streets.
It's unclear what, if any, charges those involved might face.
The crash remains under investigation.

Motorcycle Accident Statistics
Motorcycle mishaps are all too common, and unfortunately, many of them result in death. More people die or are seriously injured while riding a motorcycle than any other type of vehicle. According to the NHTSA's estimations, motorcyclists are 27 times more likely to die in an accident than passengers in a car (National Highway Traffic Safety Administration).
One motorcycle rider is killed in Texas every day, according to estimates. National Highway Traffic Safety Administration statistics show that Texas has an especially high rate of motorcycle-related injuries and deaths.
Over 1,800 people were injured, and 412 people lost their lives as a result of motorcycle accidents in Texas alone in 2019. According to these figures, Texas highways are a serious threat to motorcycle riders.
Motorcycle accidents are frequently caused by vehicles making left turns at intersections. When cars fail to yield and turn in front of motorcycles, they have no control over the situation.
Jefferson County Motorcycle Accident Lawyer for Victims of Motorcycle Crash
Despite their legal right to use the road, the safety of motorcycle riders is sometimes overlooked by other road users. Because drivers aren't used to watching out for motorcycles, they're 25-30 times more likely to be involved in an accident than non-motorcyclists.
Always consult with a lawyer before making any decisions regarding your case. The best way to ensure that you receive all of the compensation to which you are legally entitled is to work with an experienced lawyer.
You'll need an attorney's help from Arash Law to file your claim. As an added bonus, they can represent their clients when dealing with insurance companies. Arash Law has an impressive roster of legal professionals available to meet the needs of its clients, ranging from motorcycle accident attorneys to car accident attorneys.
Our Tom Green County motorcycle accident lawyers at Arash Law Texas are ready to aggressively defend your rights. We're here to lend a sympathetic ear and sound advice to the bereaved family during this difficult time. Call (888) 398-4017 to set up an appointment with our office. If you've been in a motorcycle accident, contact one of our attorneys immediately.